With water availability to Chile's capital predicted to fall 40% by 2070, legislators are being called on to prioritise human and ecological needs over profit.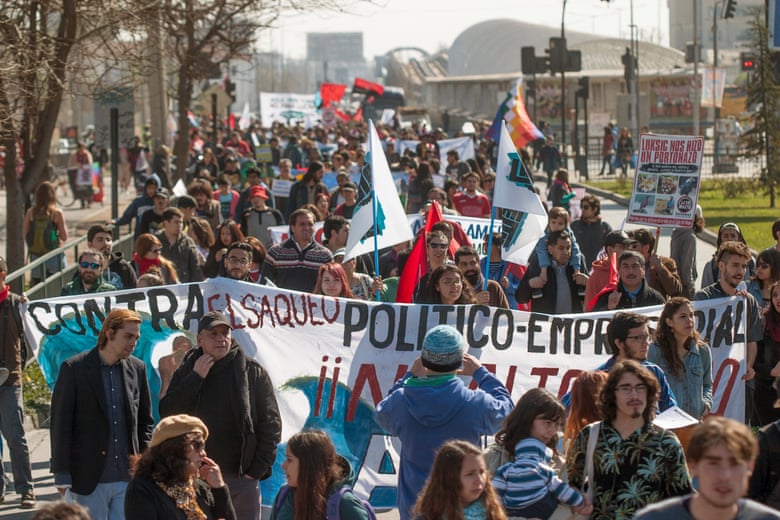 When it comes to water, Chile is failing its citizens. In Santiago, the nation's capital, millions of people are regularly left without running water for days at a time and experts are warning of water scarcity to come across the country as temperatures rise and glaciers retreat.
"What we need is a transformation away from the private model of water ownership and to recognise water as a human right," says Francisca Fernández, spokeswoman for the Movimiento por la Recuperación del Agua y la Vida which campaigns for public ownership of water. The organisation emerged four years ago at a time of mounting climatic stress in Santiago.
A recent protest saw at least 2,000 people take to the capital's streets to demand the repeal of laws that privatised Chile's water supply. At the heart of the protest and others like it in recent years lies frustration that the privatisation of water has kept prices unnecessarily high, delivered poor service and done little to address concerns over insufficient supply in the future.
Read more on the website of The Gardian